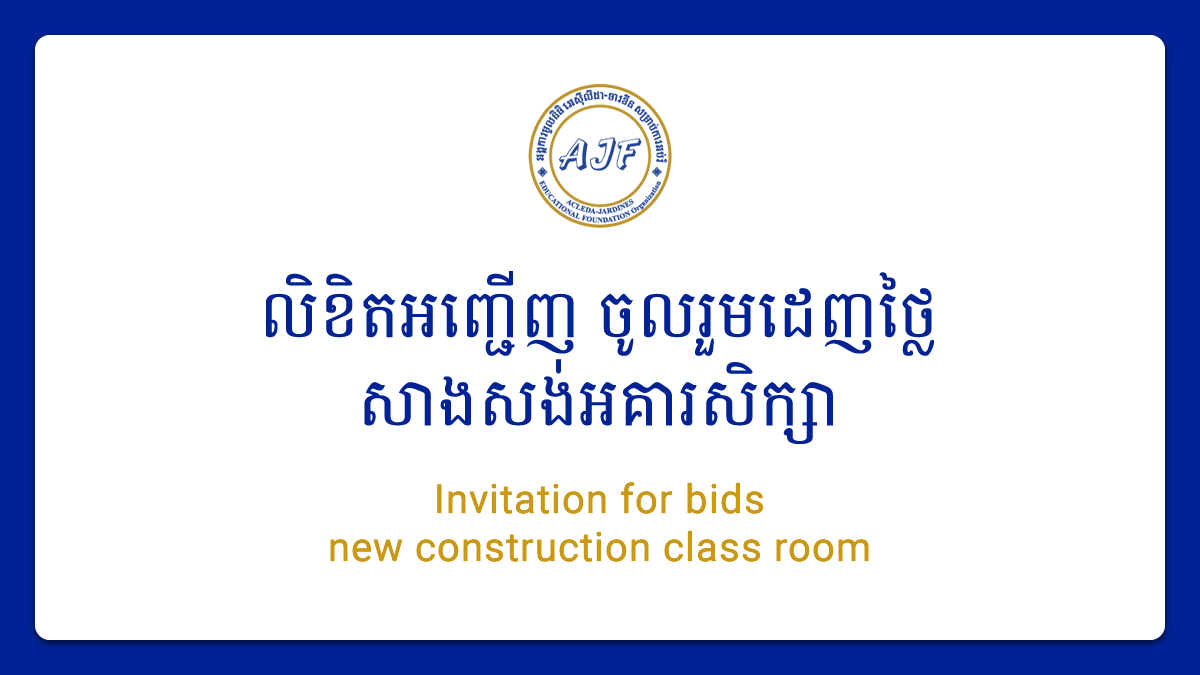 On behalf of ACLEDA-Jardines Education Foundation (AJF), we would like to express our deeply and sincerely respect to and thank for all donators at all levels in the community who have been donated its valuable fund into AJF in construction project for building two primary school buildings in Oddar Manchey and Ratanakiri provinces to build up the value of life and future of Cambodian children in very remote areas to obtain their basic education.
Preah Vihear and other one is in Mundul Kiri provinces.
What we do
To provide school buildings at the minimum standard to build the value of life of Cambodia's Children at the rural area by being able to access school.
Donate
Thank you for considering a gift to support us. We pledge to value your trust and use your donation to provide the highest quality of care to our beneficiaries.
Engage
We are very happy to receive your feedback, enquiries and requests, and we will try our best to get back to you shortly. You can also send your comments to...